ROUND 2 SIGN UP POST

Closed




Here is where you will sign up for Round 2
300_lims Just post your user name and you'll be added to the list. Please remember to read all the rules before posting your name here. This is important!

Any skill level is welcome to join in and participate. I hope you will join us for this round!



The deadline for signing up for the Round 2 is Saturday, February 29. I am hoping for at least 15 - 20 participants. If we have that many by the deadline, the first challenge will be posted on March 1.. If you have not posted your name here by that time you will not be able to participate. If we do not have enough participants by that date it will be extended.

REMEMBER, everyone is automatically granted ONE SKIP after signing up, but it can ONLY be used after you've entered the first challenge. EVERYONE on the list above MUST enter the first challenge. If you don't, you'll be disqualified.

EARN EXTRA SKIPS: If you promote this community and give me a link to where you have promoted it, you can earn yourself another TWO skips on top of the one you already automatically have. If you like you may use the following banner when promoting the community, but it is not required.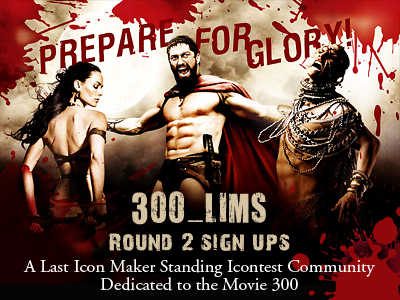 List edited May 12

PARTICIPANTS - SKIPS


gws - 01


so_severus - 00


spikesbint - 00